New JDD players wanted!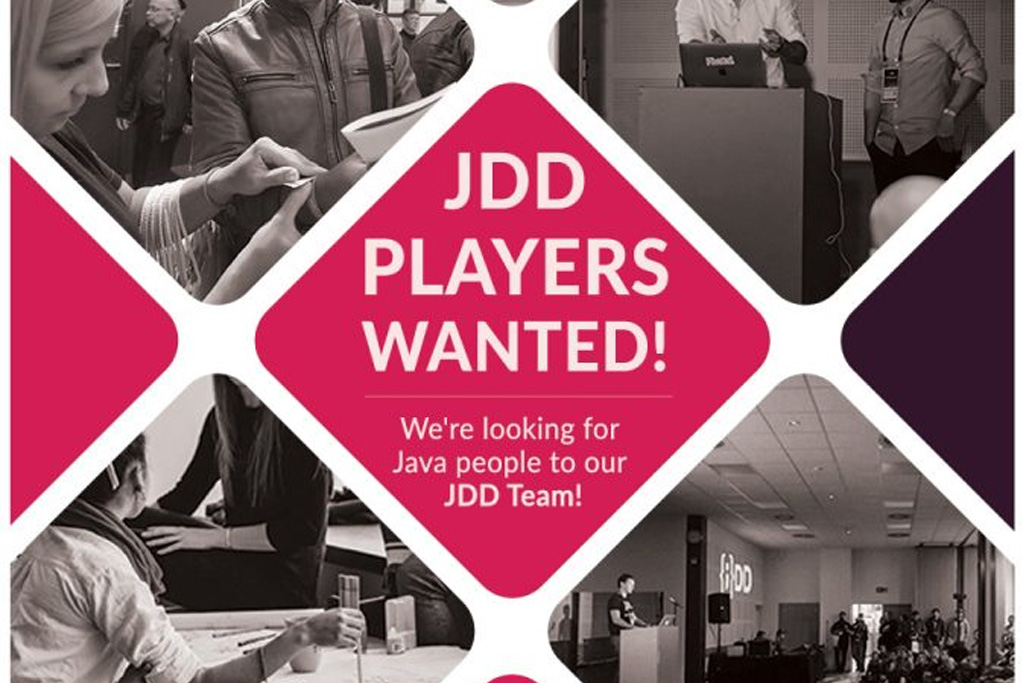 This is official – we're looking for Java people to join our JDD team!
The excellent JDD Player's features:
wants to help us create JDD 2019
is keen on programming
is still a student
wants to participate in the conference for FREE!
How about your duties?
Your main responsibility will be taking care of what's going on in the lecture rooms and helping organizers in various ways – such as picking up the speakers from the airport, maintaining registration or running the contests.
What profits will you get?
The huge profit is you'll be able to participate in the conference for FREE and attend many presentations. You will benefit from our speaker's knowledge and even meet them in person! And if you're not living in Cracow, we will cover the costs of your accommodation.
Have you already decided to join our team? That's great!
So contact us at ➡️ sylwia.zajac@proidea.org.pl
PS. Do it today – first-come, first-served!